※English is below Japanese.
今日は市場の衛生状態について。
築地はクリーンじゃないと言うイメージが多いようだ。
確かに建物は古いし、場内はお店がぎゅうぎゅうにつまっているので、
一見煩雑にみえるかもしれない。
しかし、現在の豊洲と比べても実はとても清潔だ。
なぜなら毎日大量のみずをしようして掃除しているからだ。
魚の匂いはあるが、だからと言って、物が腐っているような匂いはまずない。
10時ぐらいにいくと一斉にデッキブラシで床を擦り始め、
ホースで商品棚や床を水で洗い流す光景が目にはいる。
たくさん積まれていた発泡スチロールの箱は、
順番に全て各倉庫にしまい戻される。
さっきまであれだけたくさんの商品が並べられていたのに、
あっという間に、本当に何もなくなる。
残っているのは使い込まれた木の陳列机と冷蔵庫だけだ。
これを築地の場内のお店の人、仲買人は毎日繰り返している。
商品を出しては、しまい、掃除する。
そうして徹底的に雑菌を排除して、商品の腐敗を防ぐ。
何せ鮮度が命だから。
でも今度の豊洲市場ではそうはいかない。
なぜなら大量の水はもう使えないし、排水システムが大量の水処理に対応していないからだ。
築地では海水を作業用の水として使用できた。
だが豊洲では水道水だ。それでは制限が出るのも当然だ。
また排水システムに関して言えば、築地は80年前に設計されたにも関わらず、
水捌けのよい石畳と、深い溝の太い排水溝がある。
だからどんなに水を流しても、魚の切れっぱしがあっても排水口がつまることはない。
だが、豊洲では細い排水口で魚の切れっぱしや内臓があったら、即、詰まる構造だ。
これでは衛生面が保たれるどころか、商品がすぐに悪くなってしまう。
鮮度が落ちれば、味も落ちる。
一番はせっかく良い状態で輸送された商品の品質が落ちることだ。築地のブランドも低下してしまう。
これは行政が現場を知ろうとせずに設計をしたからだ。
これにたいして行政は市場に問題を放り投げたまま、何もしていない。
今後の行方を見ていく。
他の参考サイト:
https://togetter.com/li/1244451
※掃除後の築地場内の様子(After cleaning at Tsukiji market)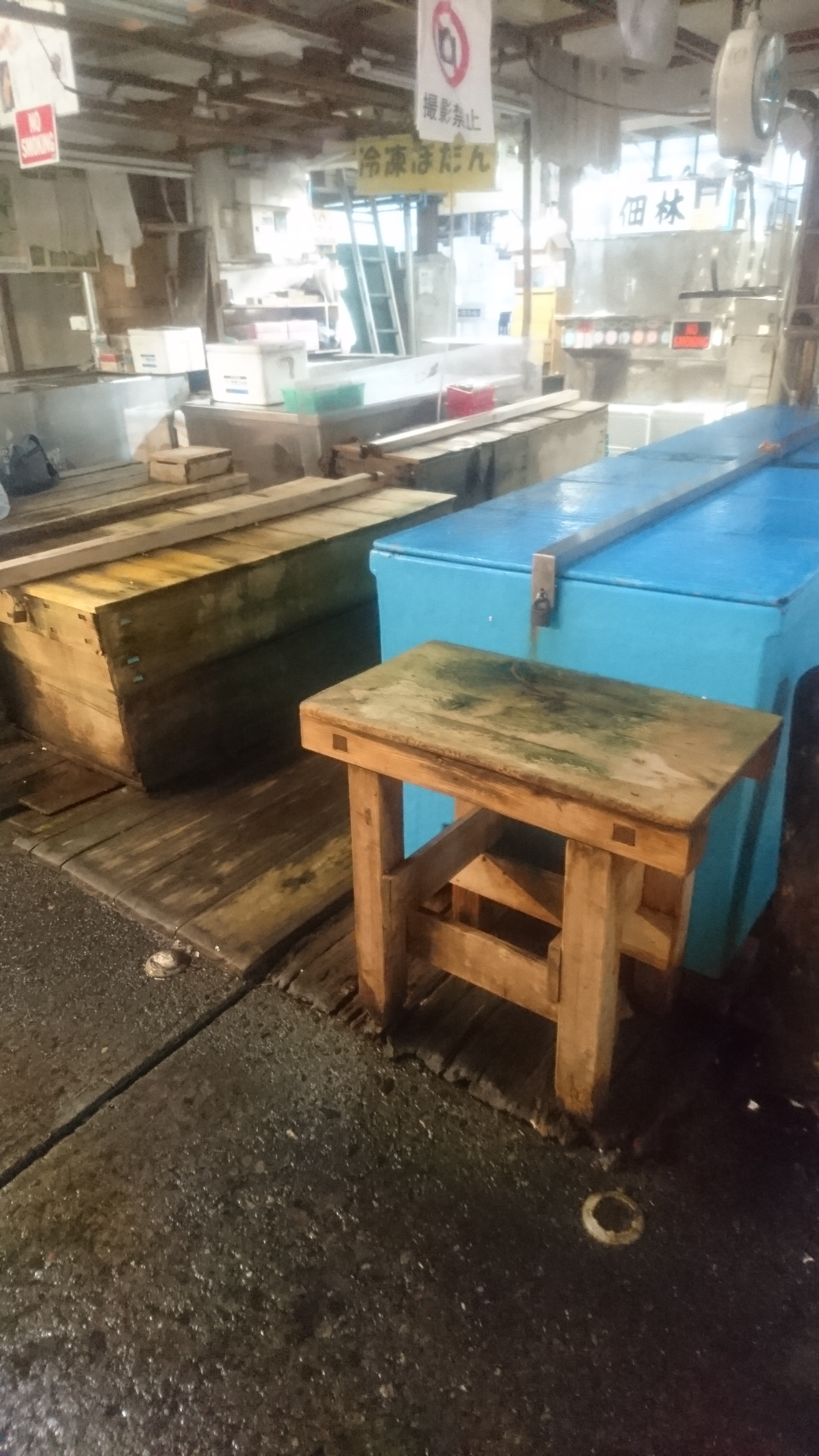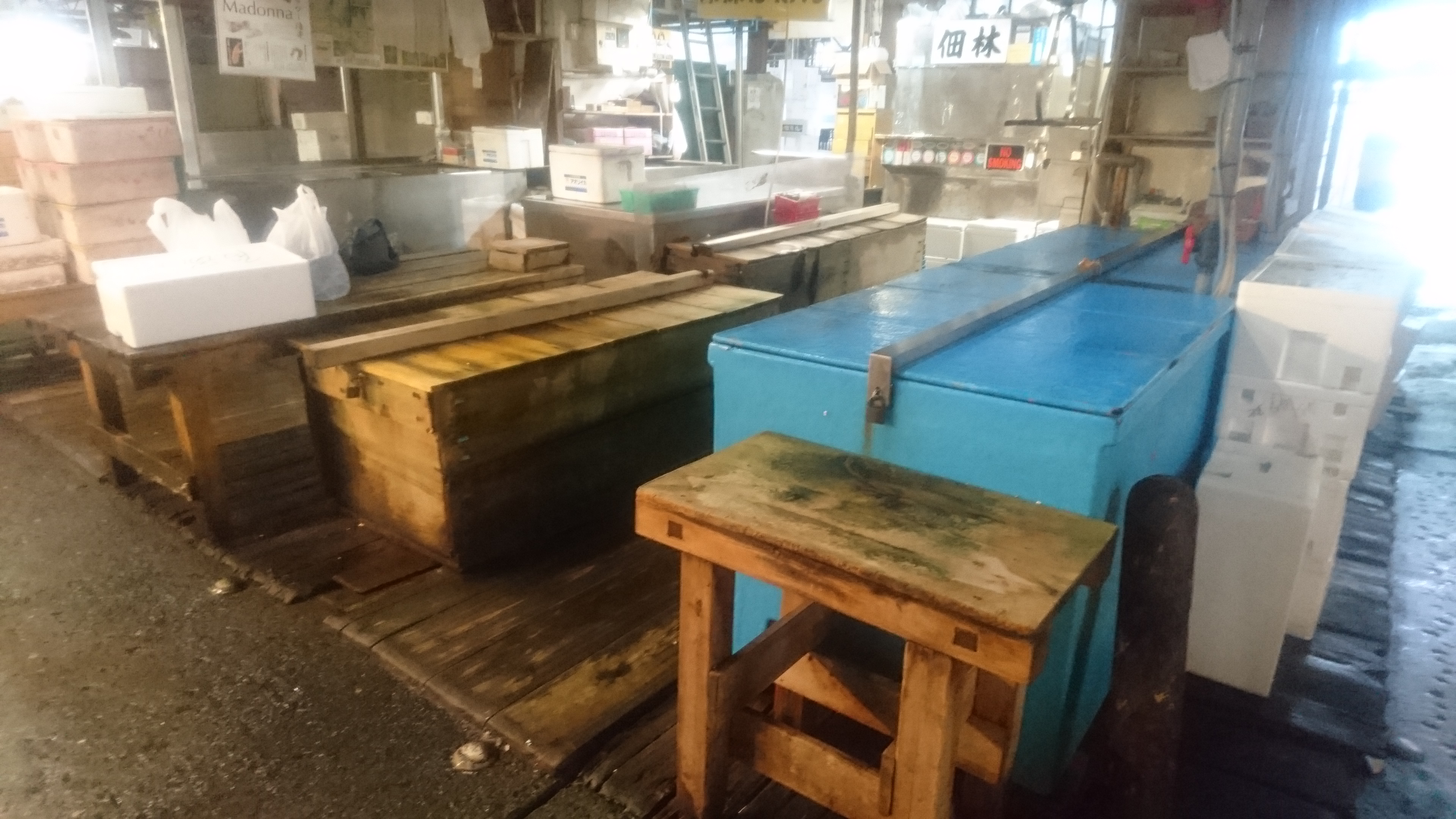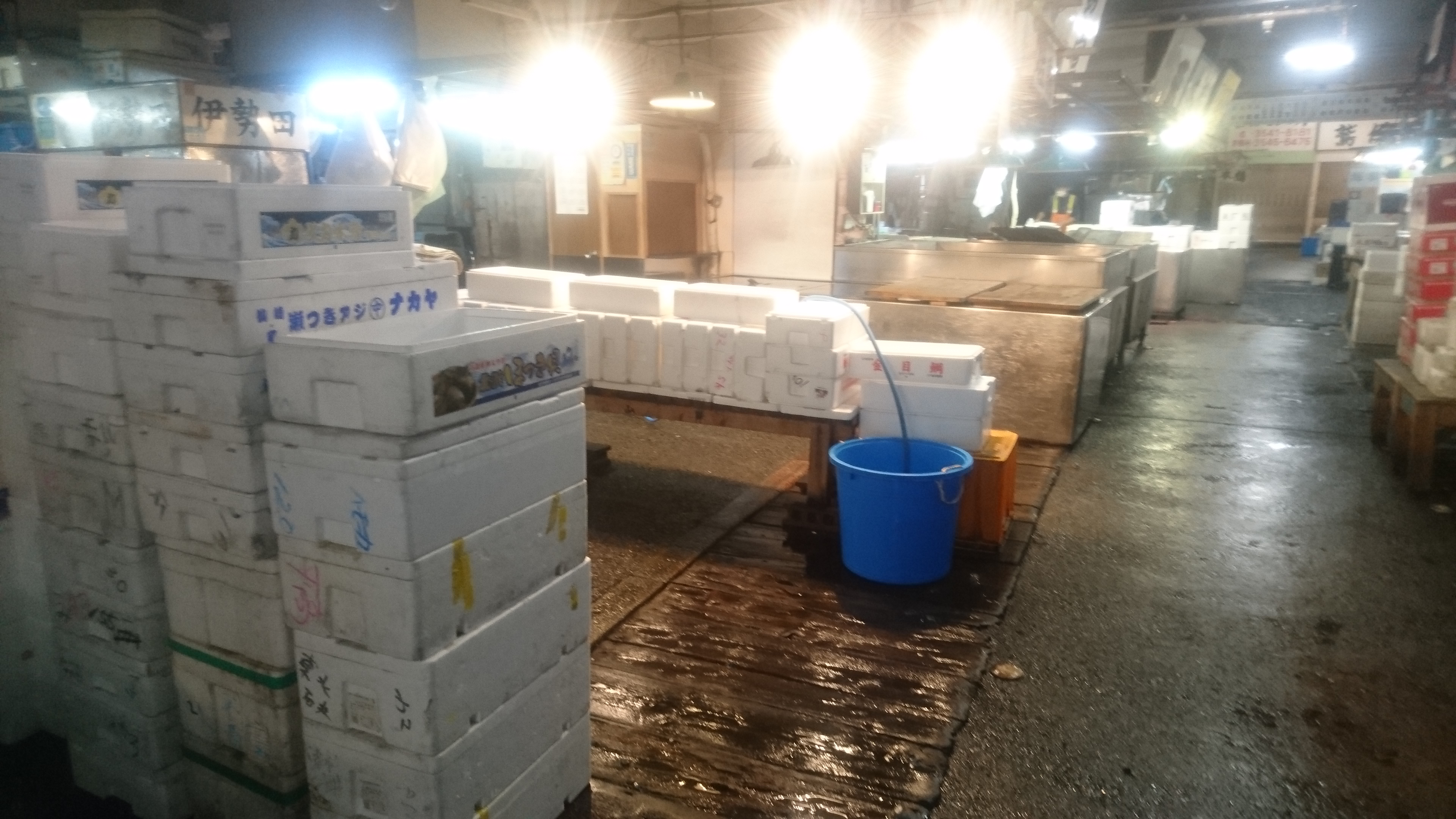 Today, I want to talk about hygiene of each markets.
They say Tsukiji is not clean.
In fact, the building is very old and there are so many shops together in Tsukiji,
so most people may look Tsukiji complexity and not clean.
However, even if you compare it with Toyosu, Tsukiji is cleaner so far than Toyosu.
Why? It's because the shops use a lot of water everyday for cleaning in Tsukiji.
You can smell fish there but will not smell something rotten.
If you go there at 10 AM, you will see they start to brush the floor with deck brush and wash the floor and the display cabinet with water hoses.
The a lot of piled styrofoam cases are backed in others, into each storage.
Just seconds before, many items were displayed, but with just a minutes,
there will be nothing on cabinets indeed.
You will see Only the cabinets that have been used for long time and refrigerator.
The people works in shops do this work everyday.
They display items, put away and do cleaning.
With this work, they exclude the bacteria and prevent the seafood get rotten.
Because the seafood needs to be flesh most.
However, in the new Toyosu, they can't do samething.
Because they can't use a large amount of water anymore and the drain system is not suited for this amount of water.
In Tsukiji, sea each was able to use for work.
But in Toyosu, they needs to use tap water. It is natural theory to have the limit of using water.
Speaking about the draining system, although Tsukiji has been built since 80 years ago,
it has well drained stone paving and deep groove bold pipe.
So however they may use a large amount of water, or a piece of fish may be flowed, the drainig pipe will never stuck.
However, in Toyosu, the structure of pipesis easy to stuck soon, if a piece or kidney of fish is flowed.
It is impossible to keep seafood's hygiene well and it makes the seafood rotten.
If the fleshness is lost, the tastes will be bad.
The worst thing is it will lower the quality of seafood, although they were carried with keeping their good quality.
The Tsukiji brand will be lower, too.
Why it was occured is the Tokyo government designed without watching and caring about the scenes.
They have left this problem to the market and haven't taken any action for this problem still now.
Let's keep watching this from now on, too.
other reference:
https://togetter.com/li/1244451